1 – A Day of REST Conference Theme – Overview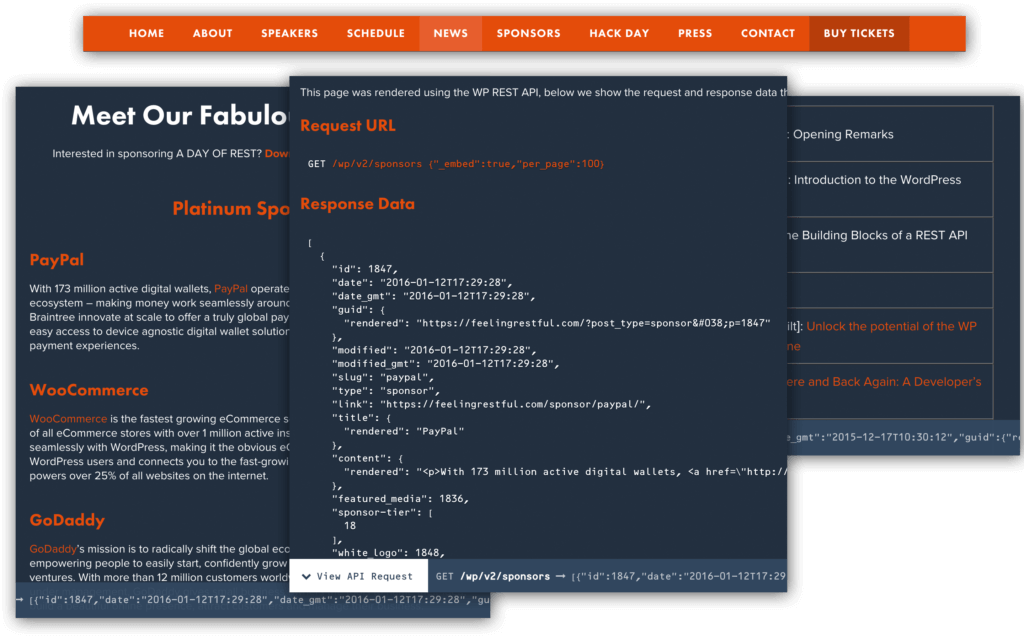 The Feeling Restful Theme is a WordPress theme designed to utilize the WordPress REST API v2. It was created by Human Made, a WordPress agency that does enterprise-grade development and consultancy for clients around the globe, and a Global Partner of this course.
In January, 2016 Human Made hosted a special event in London dedicated to the WordPress REST API called A Day of Rest. The Feeling Restful theme was used for the event's site.
This theme is built using React.js and you should probably be a web developer to use it. What do I mean? This is not a standard theme! If you're used to using PHP/HTML/CSS this is a whole different beast.