What You Will Learn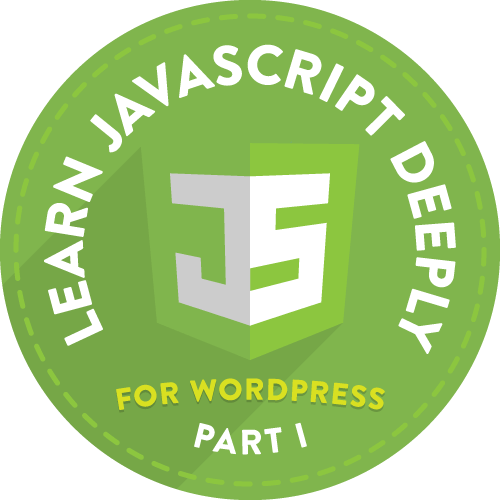 Part I: JavaScript the Language
Learn the fundamentals of the JavaScript language, from beginning topics like Syntax, the DOM, and Events to advanced topics like OOP, Functional Programming and Asynchronous JavaScript.
Status: Completing This Enrollment Period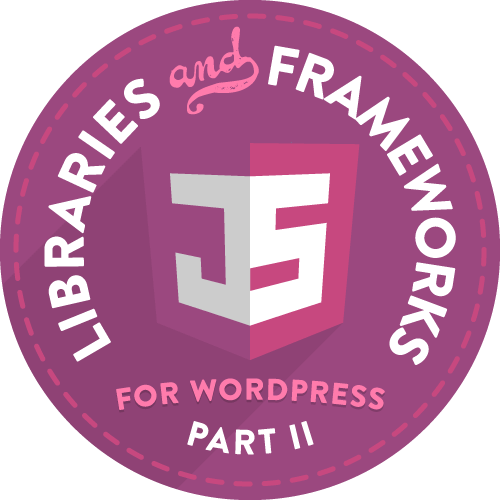 Part II: JS Libraries & Frameworks
Gain an understanding of the major features of and use cases for Backbone, Angular, Ember and React. Then go in depth building a full stack web app with React, React Router, Redux, Node and Express.
Status: Releasing This Enrollment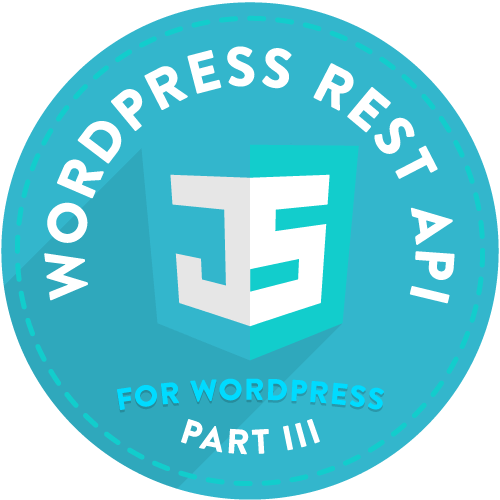 Part III: The WordPress REST API
Understand how to leverage WordPress using the WP REST API via JSON. This includes setting up custom end points and connecting to a WordPress site using OAuth and a decoupled web app.
Status: Coming Next Enrollment Period (2017)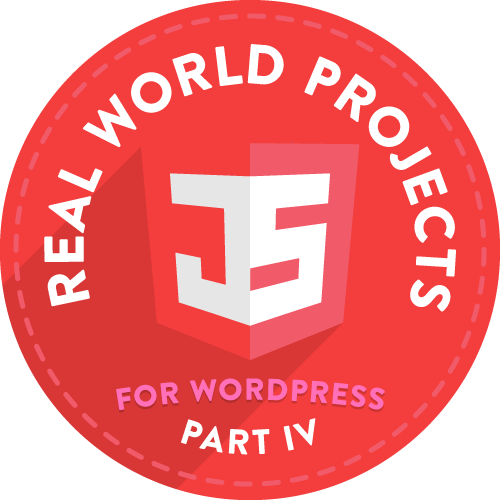 Part IV: Real World Projects
A number of leading WordPress shops and developers have built WordPress projects using JavaScript and the REST API. Learn how these projects work and how to customize them.
Status: Continually Releasing New Projects
Enrollment Details
Open Enrollment Period
The current enrollment period is open from Tuesday, Oct 25th to Friday Nov 4th.. The next enrollment period will be in 2017.
Group Enrollment is Open
If your company or organization would like to enroll 10 or more employees, please contact Zac for details.
Content Release Note
The Master Course is still under development, with around an hour or two of content coming each week. This coming enrollment period will see the completion of Part 1 on Learning JavaScript Deeply and the beginning of the release of Part 2 on Libraries and Frameworks. Part 3 on the WP REST API will be released during the following enrollment. Once you enroll you have lifetime access to the content.
@zgordon is one awesome dude. contributes to the wp community and teaches relevant stuff. way to go bro. way to go.

— James Giroux (@jamesgiroux) January 13, 2015
Common Questions
Is this Course good for JavaScript beginners?
Yes! This course has been designed for people who have no background in JavaScript or have only worked with it a little but lack a solid foundation. Even those who have worked with JavaScript or jQuery for years will benefit from the depth the course goes into in regards to the JavaScript language.
Should I Already Know PHP WordPress Development?
This course takes a new and different approach to WordPress development. Therefore, it is important to understand some of the basic WordPress conventions we are moving away from as we explore JavaScript driven WordPress development. See a list of recommended traditional WP Development Courses from Zac.
What Format is the Course?
The content is provided via video and projects. You can watch at your own pace and follow along from the beginning or pick and choose what you want to work with. Most videos have exercises to follow along with as well.
How Long Is the Master Course?
The Master Course is still under development and is being released in stages, with an hour or two of new content usually available each week. Until the course is complete we will not have an exact length, however there are several hundred videos ranging from 5-20 minutes, as well as a dozen or so projects that take several hours each to complete. Please see the course outline for an idea of the content covered.
How Much Time Will This Course Take to Complete?
It is recommended that you set a weekly schedule that works best with your current commitments. This is not a course you can take in one week or even one month. You should develop a longer term plan of completing small sections of the course and then implementing what you have learned in your own projects. This plan will help you best solidify what you have learned.
What Support is Offered?
Students enrolled in the course have full access to the support forum, where you can get support from Zac and other students. For questions that go beyond the scope of the course, we encourage students to join the WordPress Developers Club, where Zac is an admin along with Tonya Mork of Know the Code. Post your JavaScript questions to the #js-code channel.
Are There Monthly or Annual Fees?
There are no monthly or annual fees to keep access to the course. The course is available for a one time purchase, and once you pay you can keep access to the content. After one year, there may be a small annual fee to keep access to the support forum.
What is the Refund Policy?
Once you enroll in the Master Course you will have 7 days to test the content and decide if you want to stay enrolled. If for any reason you do not want to stay enrolled in the course you can request a full refund before seven days have passed.
What if I missed the Enrollment Period?
If you were not able to enroll during the last enrollment period, please sign up for the newsletter to receive updates for when the next enrollment period will take place.