The JavaScript for WordPress
Master Course Cohort Program

Hi! I'm educator Zac Gordon. Since WordCamp US 2015, I have been building a library of online courses and projects teaching JavaScript and the WordPress REST API.
Now, I am looking to work with students 1-on-1 and in small cohorts to help provide structure and inspiration to those looking to learn these in demand technologies and implement them in their work.​
Why Learn JavaScript for WordPress?
Good question.
JavaScript is one of the most commonly used languages on the web. And for a reason. It allows for user interactions, enhanced user interfaces ​and experiences and increased intelligence about who and what is happening on your sites and apps.
JavaScript is all over the place in WordPress​. On the front end in themes, in the back end with plugins and in WordPress Core itself. With the REST API, decoupled JavaScript projects are possible and that's a whole new world of potential projects and clients.
This Master Course Will Get You There.
Just ask the Pros.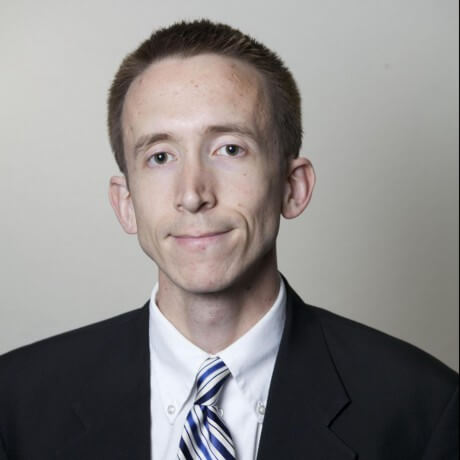 Ryan KienstraEngineer, XWP.co
WordPress VIP

Zac is an exceptional educator. He has a rare clarity in explaining complex topics. And he shows them in concrete examples and projects. At XWP, we've been fortunate to have Zac lead our "JavaScript for WordPress" study groups.
He has unique insight into the future of JavaScript and WordPress. And to the areas where we could focus. I'd recommend taking any opportunity to work with Zac. His "JavaScript For WordPress Master Course" is one of the most thorough and forward-thinking courses I've taken.
But personal interaction with him is also really valuable, and is sure to bring new insights.
You're busy,
I get it.


Or you learn wicked fast and want to be done ASAP.
I get that too.
Choose a Learning Path
that works best for you.
Casual Learner
1-2 hrs / week w a few binges

Fits a busy schedule

P1 on JS in ~18 wk Semester*
Bootcamp Style
7 hrs / week + practice w projects

Go faster, go farther

Complete P1 on JS in 1 Month*
* Parts 2, 3, and 4 on the API, Frameworks and Projects are in continual release so completion time is difficult to estimate.
What You Will Learn.
It's a lot.
Part 1:
JavaScript
Learn JavaScript properly from the ground up: Syntax, the DOM, Events, ESNext and much more. 20 hrs of content and projects.
Part 2:
WordPress API
Learn how to use and customize the WordPress REST API with WordPress themes and plugins and decoupled apps.
Part 3:
JS Frameworks
Learn about how to use popular frameworks like React and Vue within WordPress or in decoupled applications.
Part 4:
Real World Projects
Learn from JavaScript and WordPress API projects built by the pros. New case studies and tutorials released regularly.
Cohort Learning is
More Effective.

And fun 🙂
Weekly Slack Checkins
Checkin at the beginning of each week with your cohort of students and Zac on what you learned last week, what you're doing this week and any questions you have. Get and give help where needed.
Deep Dive Videos & Projects
Stream videos at your own pace. Stick to your planned schedule or binge watch to speed through. Practice on your own with extended exercises and projects to see how it all fits together.
Monthly Discussions & QA
Meet once a month via video on Zoom with Zac and your cohort to discuss the course and related JavaScript topics. Share your successes and questions and give feedback for others.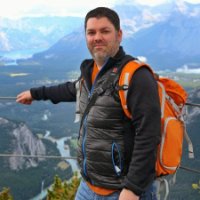 Jason Wendel
Master Course Student
This has been the best JavaScript course I have taken. I have gone through JavaScript courses on Lynda, Treehouse, Code Academy, and others. For the first time I have had things clearly explained to me as if I were in a classroom.
I Guarantee You're Gonna Learn

---
If you are not confident after the first two weeks that this course will help you learn JavaScript and the WordPress REST API then you can request a full refund and be on your way to learning via other avenues.
Please note that this course is in continual release with new content coming and planned every week.​
Enroll with a Cohort.
Start learning deeply.
Enrollment Details
Available during Open Enrollment Periods**
Next Open Enrollment Coming Later in 2017
Lifetime Access to Part 1, 2, 3 & 4 Videos and Projects
Weekly Slack Check Ins and Guidance (1 Year)
Monthly Discussion Groups and Live Q&A (1 Year)
No Payment Details Required to Reserve
Frequently Asked Questions
in case you're curious.
Why can't I just get access to the course now and watch the videos on my own?

In order to ensure a high quality of learning, I am now only offering this course as a cohort experience where I can also interact with students as they work through the course and implement what they learn at work.
I heard content is still being released for the course. When will content on "X" come out?

We have a weekly content release schedule for new content, but it is hard for me to give exact dates more than a month or two out. New content is often driven by student requests.
.
The course is too expensive for me right now. Do you offer discounts?

We do have a few partners, like KnowtheCode.io, who's members get a discount on the Master Course. We also have a JavaScript for WordPress Scholarship Program for those in need of some financial help.
How long before I know JavaScript Deeply?

That's quite a question, and honestly, it will probably take a little longer than you might think or want. However, you can learn the fundamentals with this course in just a few moons and through practice and work with company projects you will get there.