NOTE: I am putting together a Self-Paced Online Bootcamp to launch Summer 2019.  If you are interested in such a program, please sign up to get details here:
"If you are serious about learning JavaScript, invest in this. The time with Zac is worth it on it's own.
~ Elliott Porter, Bootcamp Grad
Gain Confidence with JavaScript
Sometimes it can take more than tutorials and tinkering on your own to learn JavaScript well.  This bootcamps provides that "extra something". Recommended for Beginner and Intermediate JavaScript Developers.
The Online Bootcamp Format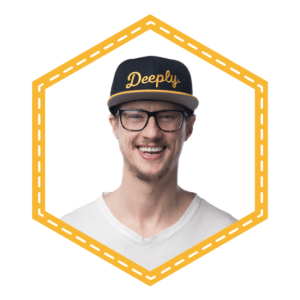 Live Lectures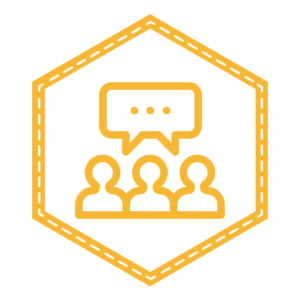 Group Discussions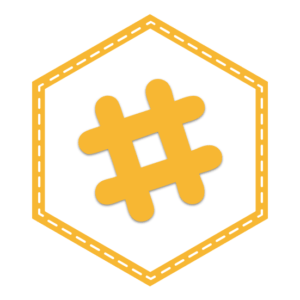 Slack Check Ins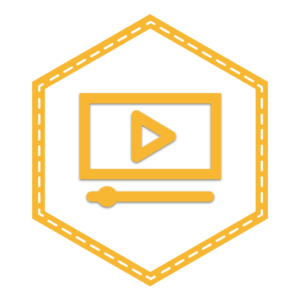 Online Videos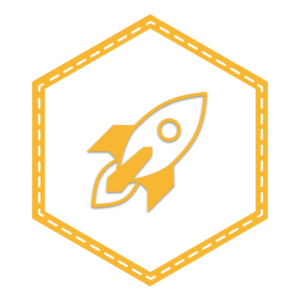 Real Projects
"Invaluable... I learned modern JavaScript in a fun, supportive environment.
~ Amber Chunn, Bootcamp Grad

Week 1:
JS Language Fundamentals
Learn the basics of the JavaScript language at a very in-depth level.  Understand how JavaScript compares to other programming languages.

Week 2:
The DOM & Handling Events
Get a firm grasp of how the DOM and Events API really work under the hood.  Great prep for React and JSX.

Week 3:
API Calls, JSON & Local Storage
Learn how to connect your JavaScript to dynamic data and server side functionality as well as save it locally when appropriate.
"The Bootcamp has managed to finally demystify many of the core concepts of JavaScript that I have tried to understand in numerous courses before this one.
~ Jessica Duarte, Bootcamp Grad

Week 4:
Dev Tools and Workflows
Although we get setup with a solid dev workflow from the beginning, at this point we dive deep into different tools and workflow setups.

Week 5:
Advanced Topics in JavaScript
Before proceeding into JavaScript in the context of WordPress we explore some more Vanilla JavaScript at a deeper level.

Week 6:
JS in WP Plugins & Themes
Now we dig into how to enqueue all of the JavaScript we know into WordPress and use it in themes and plugins.
"I went from not having a lot of JavaScript knowledge to understanding the underlying workings of how Gutenberg itself was built with React.
~ Fabian Kägy, Bootcamp Grad

Week 7:
The WordPress REST API
This week we look at how to leverage the WordPress REST API in themes, plugins and even decoupled applications.  Authentication and creating custom endpoints is also covered.

Week 8:
Introduction to React and JSX
Since WordPress will now come with React built in to core, we look at how to write some native React and understand how it works.

Week 9:
Gutenberg Block Development
In our last week of formal instruction we introduce how to develop for the new "Gutenberg" Editor using React and JSX.

Weeks 10-12:
Final Projects
In our final weeks together we plan, build and review projects implementing what we have learned in the Bootcamp.  Bonus points for real world applications*
"A superb experience, both from the learning and the great interactions with the attendees and Zac.
~ Carlos Dinarte, Bootcamp Grad
"Having a small group of people along with Zac Gordon as a mentor really helps keep the motivation going.
~ Belinda Mustoe, Developer
Complete beginners or those who have primarily used jQuery in the past will learn everything they need to know to get started.  Some of the more advanced topics may not sink in completely, but a very solid foundation for going deeper will be built.  You will learn JavaScript.
Intermediate devs who have worked with JavaScript a bit will appreciate the depth we will go in explaining how everything really works under the hood and the different use cases that commonly cause issues in JavaScript.  You will gain a deeper confidence with the language, trouble shooting it, and certainly building things with JavaScript and WordPress.
I suggest a minimum of 10-15 hrs per week to work on this Bootcamp.  Some of that time will be working on your own and watching videos and some will involve live lectures and group discussions.  
It is possible to take this Bootcamp at a light level where you want exposure to everything but are not worried about retaining 100% by the end of the 12 weeks.
Those who want to take full advantage of the 12 week period may devote up to 20+ hrs per week on the Bootcamp assignments and real world project.  This approach is entirely optional.
At the beginning of the Bootcamp we set a schedule for meeting times based on everyone's time zones.  Commonly we will have several time slots for each lecture and discussion group so everyone has a chance to attend.  
These sessions are also recorded and available for playback if you miss a session.
Normal Payment Plan:
$197 due to reserve your seat
$300 due by first day of Bootcamp
Extended Payment Plan (available upon request):
$197 due to reserve your seat
$150 due by first day of Bootcamp
$150 due one month into Bootcamp
Applying for jobs often requires a combination of hard skills and soft skills.
In this Bootcamp we will absolutely cover hard skills you need to work as a frontend dev using JavaScript and WordPress.  Due to the short length of the camp, it may require additional time to fully prep your portfolio, resume and answers to interview questions.
That said, I do my best to help all of my Bootcamp students find work.  People let me know all the time about new JS for WP positions available.
A note on soft skills.  Sometimes it is not technical skills that hold us back from taking the next step.  I try to offer coaching and recommendations where I can to help with the soft skills required for dream employment, but this is not the focus of the Bootcamp.
A number of students come into this Bootcamp looking to learn how to build something specific.  This is great, and we will channel this desire into our work with projects.
From the start of the Bootcamp (even before learning JS) we will discuss the projects we want to build.
Some projects may require learning additional content outside of core curriculum, but I will work with you in those cases to help you find the material you need and answer you questions along the way.
The one thing I will emphasize though is that some projects will require stripping down to a simplified version of our ultimate goal and building what time allows us to do in the 12 weeks we have.
~ Alfredo Navas, Bootcamp Grad